Dominik Rudolph, DE
Dear Sighthound-lovers
Thank you so much for the invitation to judge your specialty. I feel very honoured to be asked to evaluate your beloved dogs in Finland for the very first time! I have a very special connection to your country, as we started our breeding programme with a beautiful Finnish bitch.
How did I come into contact with greyhounds
(or sighthounds)?
A bit unusual but I wasn't born in a dog's owner's home and when I was a boy I was a bit afraid from dogs. My grandfather was a forest ranger and he always had Wire Dachshounds, all named Burga. So I met Burga IV and V, but I had to force myself even to touch them.
Things changed totally when I came to know my partner Barbara who had a Whippet and a Greyhound at that time – so different from everything I disliked in "normal" dogs! I was simply hugged by these slender creatures and their more feline attitude. I also came into contact with the strange sport of showing dogs – together with our first Greyhounds "Vivi" (Rhetsgis Tell The World) and "Mika" (Joasis The Hunter) we travelled nearly all over Europe, took part at the most prestigious shows like Skokloster Summer Show in Sweden, the Nationale d'Elevage in France, Raduno di Primavera in Italy, Kartano in Finland, Crufts and of course Donaueschingen. In 2015 we travelled to the USA and visited the tradition-rich Morris & Essex-Dog show and the Eastern Specialty of the Greyhound Club of Amerika - and also visited many, many kennels. It was an unforgettable experience to meet so many dogs and to learn so much about breeding strategies in different kennels.
The kennel "Rumford" is owned by my partner and me, so far we bred four litters since 2009. In 2015 I finished my judge's education and am approved to judge Greyhounds, Whippets and Italian Greyhounds. Since then I had several assignments for specialties and international dog shows in my native country.  In Germany, the dual purpose breeding for show and performance has a long tradition. Perhaps more often than anywhere in the world we see a lot of performance dogs in the show rings – and quite a lot of show dogs on the race tracks or lure coursing fields. It's very educational for a judge to assess the various types, based on their function!
I'm admiring the long history and tradition of our sighthound breeds, and as a judge I would like to contribute to the preservation of their type and functionality.
I feel very honoured that my first judging assignment abroad will lead me to Finland!
I am looking forward to meet you soon.
---
Elisabet Janzon, Wolf Tone
I have been involved with sighthounds since 1971 when I got my first Irish Wolfhound.
At first I was only showing my dogs, but 1975 my first litter was born.
During the years I have been breeding Wolfhounds, Deerhounds, Norwichterriers and Whippets under my prefix Wolf Tone.
These days my husband and I have four whippet bitches here at home as family members and constant companions.
I got my judging licence 1996 and I´ve had the honour to judge sighthounds in many countries around the world.
I feel very honoured to be invited to judge at the Sighthound Specialty show in Helsinki in July 2019!
---
Per Lundström, Greirish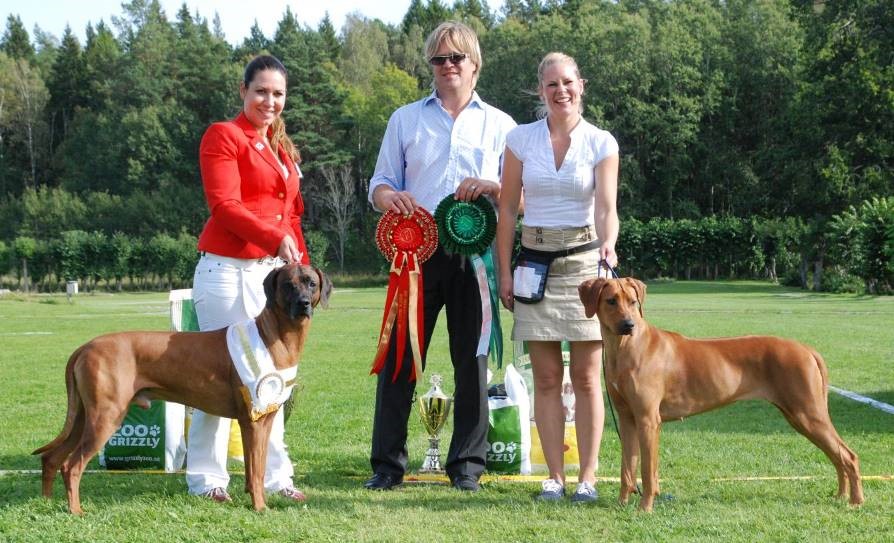 I was born into a home with dogs.  My dad used to have Great Danes and I think my fascination for the Irish Wolfhound is born out of his interest in the GD and other big breeds. We also had Kleine Munsterländer at home.  But as a child you want to do your own thing…
I initially became involved with Miniature Wire Haired Dachshunds.  My first Irish Wolfhound litter was born in 1989 under the (jointly owned) prefix Pre-Eminence's.  I have also lived with Afghan Hounds for many years.  Since 1997 I only breed Irish Wolfhounds, now under my prefix Greirish. So far, I have bred and owned more than 75 Champions and top winning lure coursing hounds. Dogs I bred have also earned Champion titles for their owners in Australia, United States, Canada, Estonia, Latvia, Lithuania, Belarus, Russia, Hungary, Ukraine, Denmark, Finland and Norway.
I have judged Open Shows since 1994 and awarded CC since 2002; I am licensed by The Swedish Kennel Club and FCI.  I am authorized (or under education) to judge breeds from all groups except Group 7 and I am a Group 'Allrounder' for FCI Groups 4 (Dachshunds) and 10 (Sighthounds).   In addition to many specialty breed shows, I have been part of the judging panels for the world's largest sighthound shows including Skokloster and Donaueschingen.  To date I have judged in America, Australia, Belarus, Canada, Czech, England, Estonia, France, Finland, Hungary, Ireland, Italy, Latvia, Luxembourg, Netherlands, Norway, Poland, and Sweden.
I have held workshops in anatomy as well as breed specific seminars since 2005.  I am particularly proud of The Afghan Hound World Congress (2008) where I planned and created seminar content for several portions of the program. It was held in Sweden over 2 days with more than 100 guests from all over the world. Through the years I have held various positions under the Swedish Kennel Club, for example, President of the Swedish Sighthound Club and Hallands Kennel Club.
Outside of my involvement with the dog world I work as a Business Developer in a Swedish retail bank called SEB.  Previously I have owned a pet shop that included a veterinarian clinic and a large day care center for dogs in Stockholm. Together with my wife Eva we now run a specialized physiotherapy and rehabilitation for dogs, Giertz DogMotion.
I look forward to all judging assignments as they provide opportunities to both learn and instruct, as well as a chance to meet wonderful people involved with fantastic dogs.
Per Lundström, www.greirish.se
---
Rudi Peters Brandt, Frontrunner`s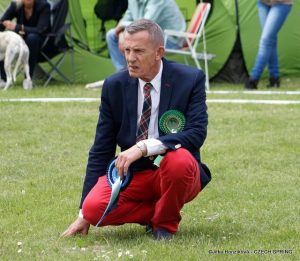 I am 65 years old. Born into a doggy family, my father bred hunting dogs, and my two older brothers has also been involved in dogs for many years. I had my own dogs all my childhood , Pointer, Cocker Spaniels and Kleine Munsterlaender, but all I wanted was a blue Greyhound. I got my first Greyhound at 18, and years after I got my first Whippet. In September 1989 i got my Prefix Frontrunner`s. I was licensed by The Danish Kennel Club in 1995 to judge IGs, Whippets, Greyhound, Ibizan Hounds and Pharaoh, and in 96 I became a group judge for Group 10. Since 95, I have bred Italian Greyhounds, Whippets, Ibizan Hounds, Chihuahuas and Yorkshire Terriers. I have had the pleasure to judge in most part of the world, but always happy to judge in Finland.
Best wishes, Rudi Peters Brandt