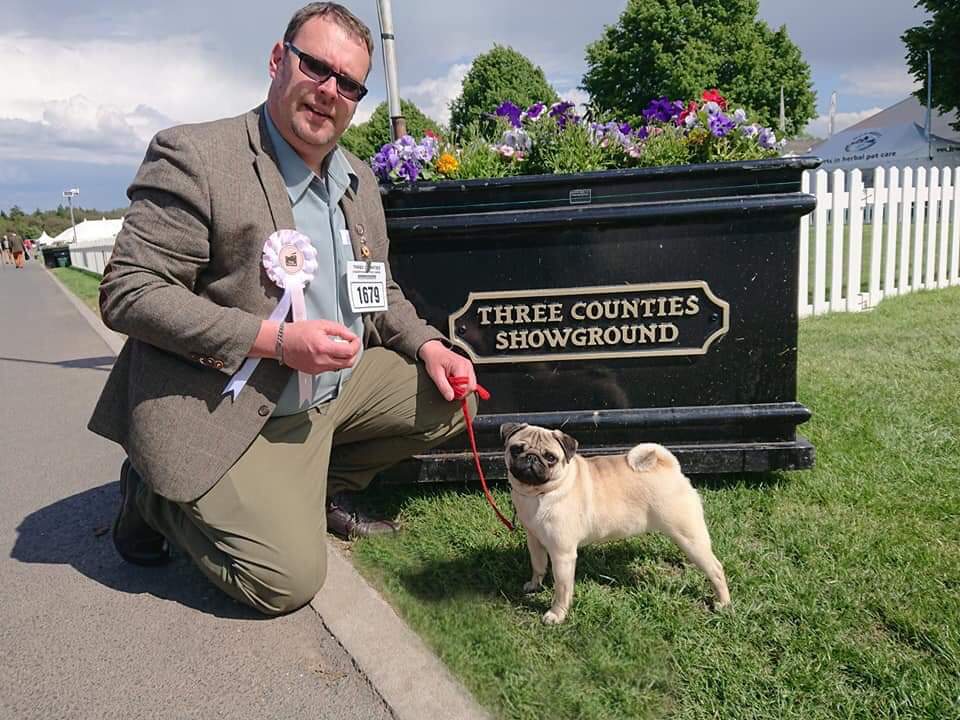 My name is Robert Hitchcock, I started showing Pugs in the late 90's, i have made up 8 champion Pugs, among them, Champions Briditch Jerry Lewis (top Pug 2010), Jennifer Patterson (top bitch 2009), Ch. Levenbrook Norma Jean at Briditch and Ch. Yorlanders Charly Boy at Briditch to name but 4.
I have served on the committee and as Chairman of the Northern Pug Dog Club and am now their President. A change of personal circumstances in 2010, led to a change of Kennel Name from Briditch to Bobitch and other top winning Pugs were bred, including Bobitch In a Big Country, Bobitch Moon River and currently their daughter, Bobitch Midnight in Georgia. Other breeds owned and showed include Havanese, miniature pinscher (best of breed at Crufts 2013) papillons and pekingese.
I, along with my partner Lizzie and young Lance are looking forward very much to visiting Finland and judging your dogs, it was a great honour to be invited.