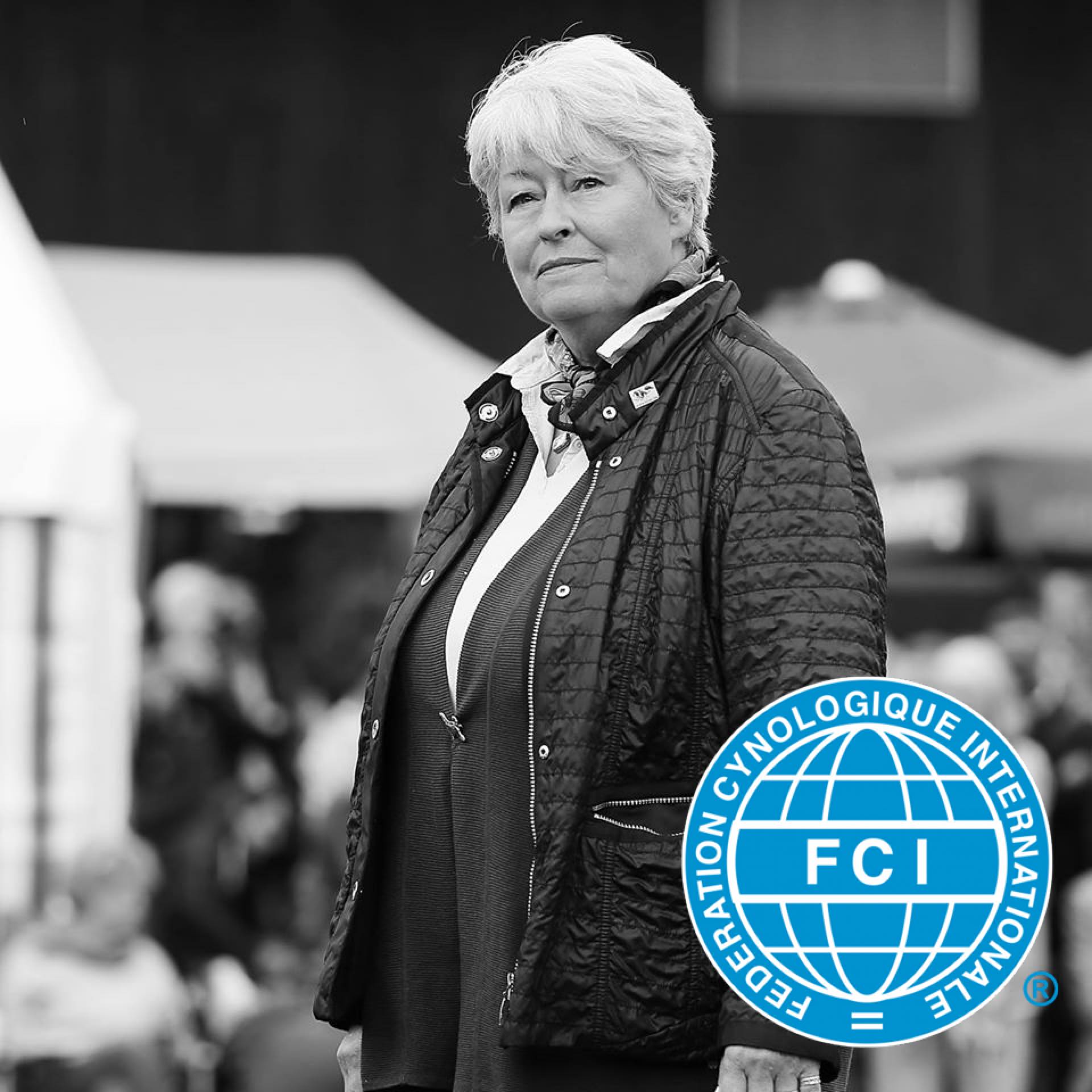 I became a member of the Sighthound Club of Germany (DWZRV) in 1968 at the age of 24, soon after I had met the breeder of the " von Katwiga"- Afghans, Mrs. E. Rödde. So my first sighthound was naturally an Afghan.
The next 15 years I got "educated" in training, handling and showing dogs. I visited numerous shows
in Europe and was later strongly involved in the breeding programme of this kennel.
By that time I owned three afghans, amongst them Multi Champion and World Winner 72
- Haboob von Katwiga - who is up until today still one of the most successful sires in the Germany Afghan history.
In the mid-seventies, I became introduced to one of our oldest Saluki breeders at that time in Germany, Mrs. M. Hessing, "mumtachir-ar-rih" Kennel, who based her breeding programme in the early fifties on several imports, for example "Mazuri- of Sonnenheim" (MRS.HOPE WATERS once imported Biwakuf of SONNENHEIM to England!), and some other very old German Saluki lines in Germany: She also used dogs from the Netherlands like van de ORANJE MANEGE. The big influence in her kennel was undoubtedly some imports from Iraque. This friendship was kept until to her sudden death and led to a closer approach and knowledge to the breed and also the several visits to the SAMOEM's – Kennel and as well as to el SARAJE. Their Co-Owner ship and breeding plans were cancelled, when Mrs. Hessing died and more than 15 salukis had to be placed. Finally I kept one dog myself, a grizzle dog. I showed him only several times, won 2 BOB and 1 BIS and retired him at the age of 6 years. He was a beloved member of our family and died at the age of nearly 16 years.
In 1978 I got my judging license for Afghans, in 1979 also for Salukis, 1986 I became a specialist for Irish Wolfhounds and Deerhounds. (I am a member of the Scottish Deerhound Club since the eighties) I visited the Dava Coursing for Deerhounds and Salukis twice. I travelled a lot, to breed-shows, Crufts. I was lucky to visit the Hope Waters Kennel and I met Ernest Tebbs and Chris Ormsby at Dava.
In the seventies I lived near Marion and Theo Marpe home. IW Kennel Ard Ri. They started with Erindal Kelly, Brian and Lorrimar and we became very close friends. Together we travelled several times to the Crufts and Windsor Shows. I had the opportunity to see all of their litters and together we made breeding plans and the pick of the litter all the time. Of course I was very often at the Kennel "Oelmühle, Gentle Giants and others. Together with Willi Hasselbrink I went to the first show and EIWC Congress in Netherlands.
As I said in 1983 I became member of the Scottish Deerhound Club an was twice at Dava Coursing in Scottland. I learned alot about these 2 breeds due to the visits to famous breeders like Honest Anastasia Noble, Ardkinglas and Norah Hartley, Rotherwood.
Next to showing and judging activities I am also a member of our local Sighthound Club and organizer of several breed-workshops and meetings. I have held up presentations about the anatomy of dogs and gave explanatory comments on breed standards. In 1989 I was elected and became Chairman of the German Sighthound Judges in the DWZRV. A very important part of my work was to education the new judges and to keep contact between the Board of our Sighthound Club and the Judges. Finally in 2007 I became President of the German Sighthoundclub.
Next to some other prestigious shows in Scandinavia, France, Great Britain, I have had the honour to judge the FCI World-Winner shows twice. (Netherlands in 1993 and Germany 1991) I was also very honoured to judge in Skokloster three times and to judge the Salukis on the Egyptian Event in the US, Kentucky. Of coarse another highlight was judging the IW Specialty in Northern Ireland.
I hope the above information about my sighthound activities will cover your request. If you need further information about my history in other breeds, please let me know..
Wilfriede Schwerm-Hahne