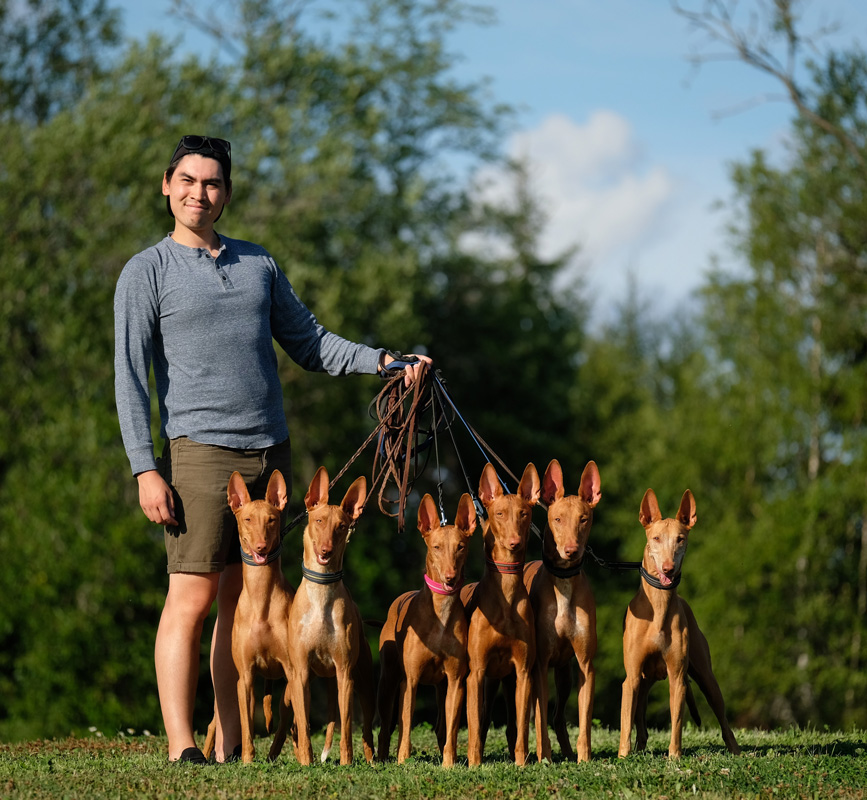 Hi, all Whippet exhibitors!
I am honored to have been asked to step in for Clare Boggia in the last minute. I see she drew an impressive entry of 100 Whippets! This was going to be my only weekend off this summer, but when the invitation arrived I just couldn't resist. I thoroughly enjoy judging Whippets and am looking forward to going over your large entry on Saturday. It's been a couple of years since I last judged Whippets in Finland.

I breed Pharaoh Hounds under the Bazinga prefix in Norway. I've bred 39 champions, including 7 UK champions and 16 US champions. I've also bred 3 Westminster Best Of Breed winners, a Crufts Best Of Breed winner and multiple Specialty Best In Show and All Breed Best In Show winners around the world. I focus on form and function in my breeding program as well as when I'm judging. In addition to our show records, I am very proud to have bred 4 European Lure Coursing Champions, all of which are International Show Champions as well. There's nothing better than dual purpose dogs.
In addition to Pharaoh Hounds, I have also co-owned a Whippet and a Newfoundland. I have also been an active Whippet exhibitor. It is definitely a breed close to my heart.
See you all on Saturday!
All the best,
Simon
Bazinga Pharaoh Hounds