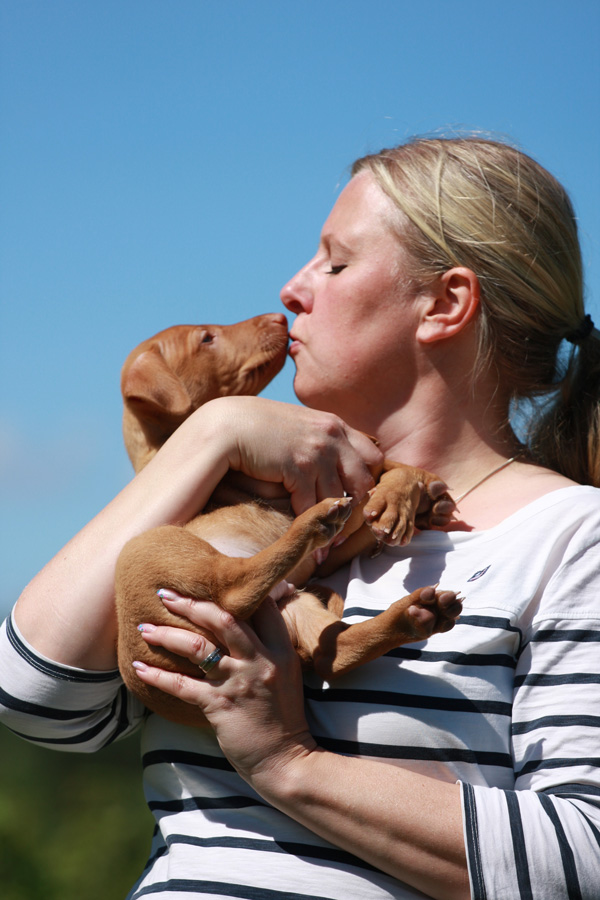 Breeder of Pharaoh Hound and Basenji with prefix Enigma. The kennel was established in 1972 by my mother Madelene and previous co-owner. I became a co-owner at the age of 18. The first litter was born in 1975 and since we have bred over 85 champions, plus some with working titles in lure coursing, blood tracking and obedience.
In the family we have previously had Saluki and Miniature Schnauzer. Now I also have, apart from the Basenjis and Pharaohs, a few hunting dogs – German Hunting Terrier, Gonczy Polski and Plott Hound. I have also co-owned a Rhodesian Ridgeback.
Before I became a judge in 2011, I handled many different breeds from all of the 10 FCI groups. Today I teach handling as a profession, as well as working with a dog food company.
So far, I have judged in Sweden, Finland, Norway, Estonia, Germany, Australia, England and USA.
I am married to Magnus and we live in a house in the country side, 1 hour from Stockholm city. Hunting with dogs is Magnus' biggest hobby, hence the hunting dogs we have. I also have a hunter exam and like to come along for a hunt every now and then, especially when hunting wild boar with our Gonczy Polski.
Apart from having, breeding, showing, judging and working with dogs I also make time for an occasional visit to a restaurant and go see a movie with hubby and friends. I like to cook, bake and pick mushrooms in the forest in the autumn.
Sofie Krigholm