Anthony Kelly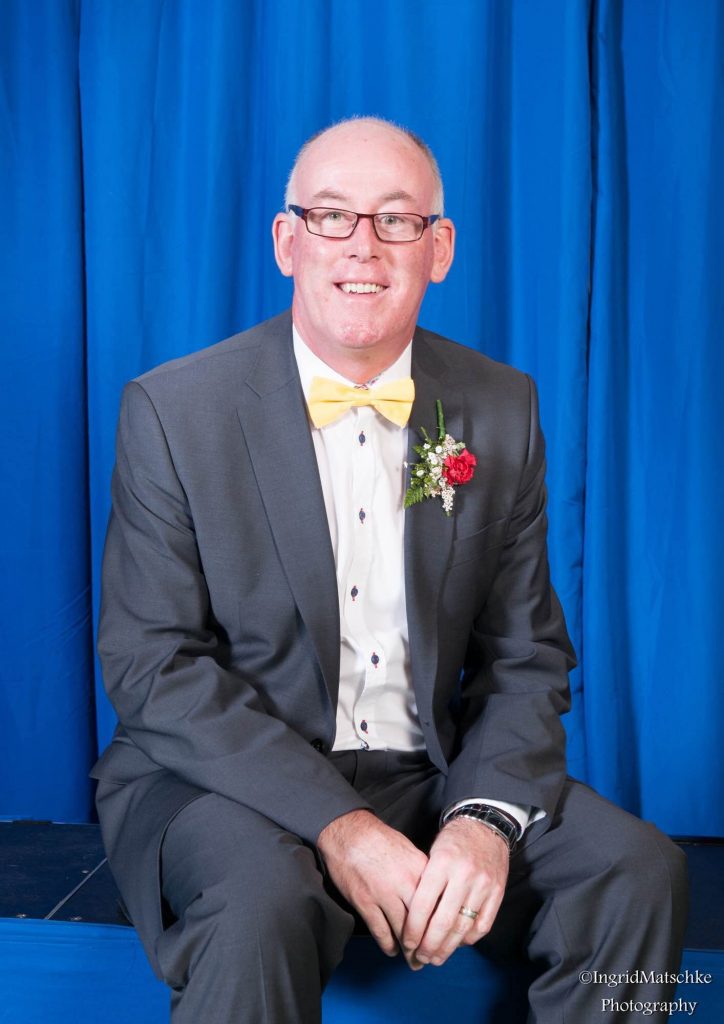 I was born and reared with dogs my late father breed West Highland White Terriers and had a leading kennel under his prefix Lochcuan making up many Champions many home bred. I subsequently took over his prefix along with my mother continuing with great success. At the age of seventeen I decided to go into another breed Shetland Sheepdogs. I made up Champions and subsequently breed home breed Champions. I currently have a Lakeland Terrier and Miniature Schnauzer Pepper & Salt.
As for my judging career I started at the age of 18 and progressed through the Irish judging system. I became an Irish Kennel Club/F.C.I. All Breeds judge in 2011 the youngest in Ireland but this was after 29 years judging. I have judged throughout the World, Europe, Asia, Australia, Canada, China, United States, South Africa. I am Chairperson of my local Club, Limerick & District Canine Club which is a leading Show in Ireland. I served for many years as a member of An Ard Chomhairle which is the governing body for the Irish Kennel Club.
---
Arne Foss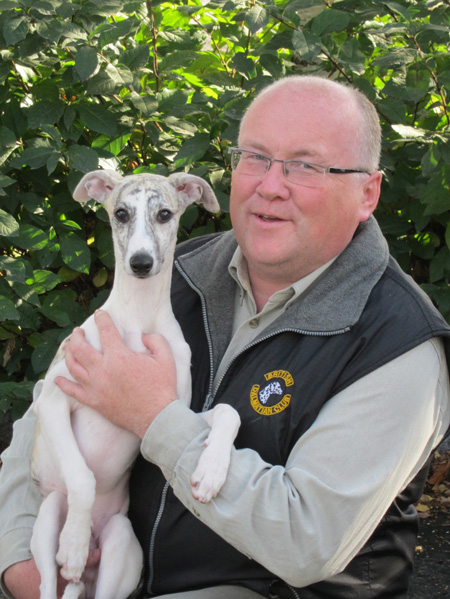 Mini Dog-CV Arne Foss
Living outside Trondheim in the middle of Norway.
Got my first dog in 1977, a Dalmatian, Stokklias Paper Moon. Active 31 years in the breed.
Kennel prefix: Paper Moon ( co-owner and handler Elisabeth Bugge Olsen )
Breeder of Whippets and Great Danes nowadays, but also bred Chihuahuas and Lagottos.
Dog of the Year all breeds in Norway in 2000, Paper Moon´s Parisian Maiden. (Whippet) (By Ch Paris Panther )
My foundation Whippet bitch was Ch Hubbestad Dutch Maid by Crufts BIS winner Ch Pencloe Dutch Gold.
BIS and BIS-breeder group at our main Great Dane Club Show.
World Winner in Amsterdam, the blue GD, Multi Ch Hotpoints Regal Blue Star.
Best in Show at Whippet Club Shows and Sighthound Shows.
Several times top winning Dalmatians, Great Dane and Whippets in Norway.
Imported the first Lagotto male into Norway.
Nowadays also involved with shar pei – hope to start breeding soon.
Judged my first open show in 1990, got my judging license for Dalmatians in 1995.
All breed judge in 2010.
Judging all over the world, between 30-40 weekends every year. (more than 50 countries)
Member of the Judging Educational and Standard Committees in Norwegian KC for many years.
Judged several World- and European Dog Shows
---
Francisco Salvador Janeiro, Portugal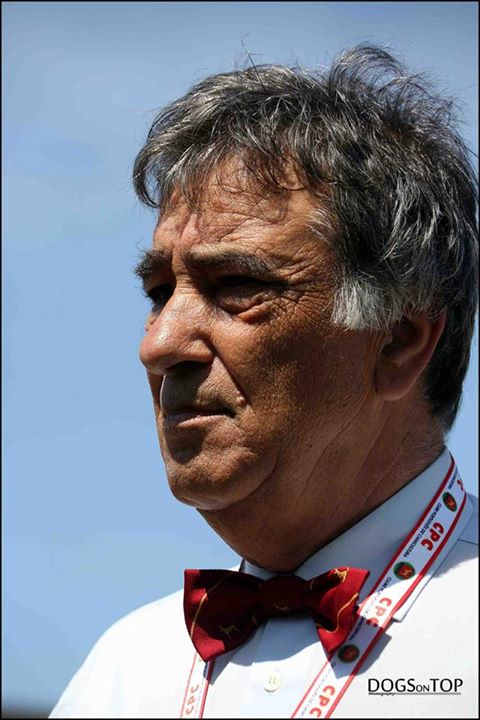 Professional Occupation
Professor of Ed Física Psico-motricidade
International Judge, FCI, AKC
Juiz de Todas as Raças (all breeds ): 2008
Kennel's name: CasaBranca 1976
Director of BRAGA International/National Dog Show (Northern Portugal) from 2005 and Alto Minho / PONTE DE LIMA International / National Dog Show from 2015
Breeder: Dobermann (1978-1999); Cao de Agua Português (1983-1993); Mini pincher ( 2004-2011).
I was born in Alentejo, a nostalgic and beautiful region, sparsely populated, beautiful landscape, where one can see the flat land covered by yellow wheat fields in extremely hot summer days. Alentejo in the south of Portugal, is the region where the beloved Cao Rafeiro do Alentejo comes from. Such a breed is still very popular among people from this region; also my grand parents owned and breeded Cao Rafeiro do Alentejo.
However, my history as a breeder started with a Doberman!. Once, I decided to get a puppy and brought it into my place. At that time, a Dobermann was looked at as a dangerous dog and a few people would accept to have it living together with little children in the house. I decided to get the puppy Dobermann into my home and tell that I had found himt lost in the street. That seemed to be the best excuse I could figure out so that the dog would be accepted and welcome at home. Thanks God, the Dobermann puppy turned out being an adorable character, and soon was it loved by everyone. The next step was to find consensus within the family to breed my own Dobermann, what happened soon, under CASA BRANCA Kennel's name.
As a breeder, I conquered several awards both with Dobermann and Portuguese Water Dog, as well as I was warded with the trophy for the Best Breeder of Iberic Breeds (Portuguese and Spanish Breeds).
I became a judge in 1986 and I stopped showing my dogs, myself, ever since. In 2011 I had my last litter of Mini Pinsher and I stopped breeding.
Countries where I have judged
BIS Judge
Europe: Belgian, Belarus, Croacia, Denmark, England, Estonia, Finland, France, Holland, Iceland, Ireland, Italy, Latvia, Norway, Romenia, Russia, (Eurasia and President Cup), Serbia, Slovenia, Spain, Sweden, Ucrania,Poland, Asia:, Cazaquistan, Thailand, Vladivostock, U.S.A (diversos estados).South Africa.(Joanesburgo) Brazil (dobermann ) Petropolis, S. Paulo e Maceio
European Championship (Portugal); World Championship (Portugal; Finland); Winners Championship (Stockolm e Helsinki); Estonian Champion of the Year 2018; Irish Pup of the Year 2018
Portuguese Kennel Club and Breed Club´s Managing Positions
2018 …Member of Judge Committee of the Portuguese Kennel Club
2018 …Member of the Portuguese Breeds Committee of the Portuguese Kennel Club
2017-… – President of the Portuguese Club of Golden Retriever
2012-2013 – President of the Portuguese Dobermann Association
2006- – Chairman of Portuguese Association of Castro Laboreiro
2004- Board member of Portuguese Water Dog; (tresor)
2004 -2009-Member of Portuguese American Statffordshire Association (general assembly)
2003-2006 - Member of the Judge Committee in the Portuguese Kennel Club
1995- Honorarium President of the Doberman Club, recognised by IDC
1990-1996 - Representative for Portuguese Agility Commission in the FCI;
Member and Director of the Working Dog Commission;
Director in charge for the working, water trial, and agility dogs committee of the Portuguese Kennel Club.
1987/1996 - Vice President of Portuguese Kennel Club
1985/1992 - Vice President of Portuguese Water Dog Association
1985/ 2005 - President of Dobermann Portuguese Association
Leisure Activity
2004 and 2011 - Reviewer and translator of the Royal Canin Encyclopaedia
1983/1993 - Journalism - Responsible for a Dogs Heading in a Portuguese daily newspaper, Correio da Manhã
Author of articles in dog related reviews
Languages: Spanish, French; English
---
Kaisa Metteri-Gold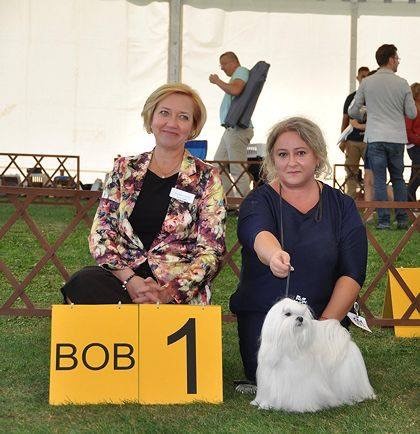 Dogs has been one of my passions throughout my life.
Started with Staffordshire Bull Terriers in the family and later as my own breed.
Bred and owned Jack Russel Terriers in the past and also owned a Smooth Foxterrier and Bostons. Used to show many breeds in the past, among favorites Brussel Griffons and Irish Waterspaniels.
Up today more than 30 years in American Staffordshire Terriers and more than 20 years as a breeder of this wonderful breed under kennel name Masterbolt. Still enjoy showing own dogs when possible.
As second breed for almost 10 years now lovely Löwchens. Currently President of the Staffordshire Bull Terrier club of Finland, that is the parent club for both Staffies and Amstaffs and board member of the Finnish Toy dog club.

Judging dogs from group 2,3 and 9. Judged around Europe, USA and Australia.
---
Kimmo Mustonen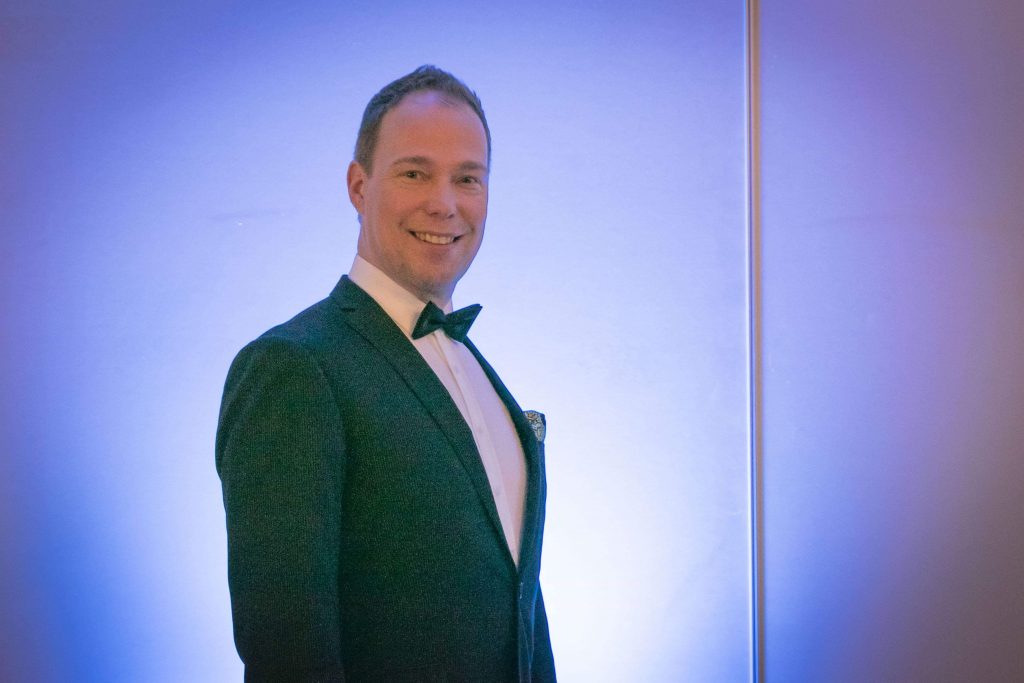 My name is Kimmo Mustonen and I became a dog show judge in 2010. Today I am authorised to judge groups 2, 3, 4 and 9. I have also started to extend my authorities to groups five, six and ten. I have a life-long experience of dogs.
My own breed is the Border Terrier. In my childhood home, we had Saint Bernards, hunting spitz and Finnish Hounds. Thereby, I have spent my whole life with dogs. I went to dog shows and hunting trials already as a little boy. I have been active as a ring steward and served in different dog clubs. Now I am a member of Finnish Kennel Club's Board and the chair of the Finnish Kennel Club's Show and Judges Committee. I have also been a Board member of the Finnish Dog Show Judges' Society and the chair for the Border Terrier club in Finland.
I am from Tohmajärvi, North Karelia, and spent the first 20 years of my life there. During that time, I spent a lot of time hunting with my father. I still have my hunting licence as a remembrance of that time. I used to serve as a field judge and a steward at hunting trials for hounds.
Every now and then, we train our Border Terriers and take them to earthdog trials. Dog shows have however always been the form of activity closest to my heart. Already as a little boy, I sat by the ring and dreamt of being a judge. Now that dream has come true.
I breed dogs together with my sisters Kati, Outi and Anna under the kennel name Ommik's. We are going to continue breeding in a small scale also in the future, hopefully still maintaining a good quality. We have imported several Border Terriers from England to be used in breeding.
I am happy to have had the chance of becoming a judge – it is not something that is self-evident. I consider being a judge as a responsible job – one must be faithful to the origins and the standards of the breeds. I want to learn the breeds I judge thoroughly. I have got acquainted with terriers in England, the home country of several terrier breeds. I still visit dog shows there, and last year I got to judge my own breed there for the first time. I have been well received as a judge. I have learned a lot of many breeds from many experienced judges. In addition to Finland, I have judged in 16 countries so far, of which the country furthest away was Australia. I take up new challenges as a judge with big enthusiasm. I spend my nights and weekends studying new breeds, being at dog shows, or serving in positions of trust. Dogs are not just a hobby. They are a way of life.
---
Marko Lepasaar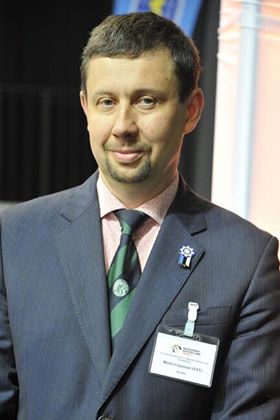 Since childhood Marko always had dogs. They were hunting dogs like Russian spaniel and Dachshund. Marko and his wife Siret`s kennel name is ALDERISLAND. They have together breed Dalmatians and Basset fauve de Bretagnes for many years. Today they have at home two Basset Fauve De Bretagnes, Tibetan Terrier and Chihuahua. Over the past 17 years Marko has been involved in organizing over 125 different dog shows in Estonia ( Speciality shows, National all breeds and International shows). Marko is also Chairman of Estonian Kennel Union Show Committee since 2008. He has licence to judge all breeds from FCI groups 1,2,3,4,5,6,7,8,9. Marko has judged in 41 FCI countries and he judged WW-16 in Moscow and EW-17 in Kiev , WW-17 in Lepzig, WW-18 in Amsterdam and EW-18 in Warsaw. He will judge in The Americas and the Caribbean Winner -19 and WW-20 in Madrid, Spain also.
---
Paula Heikkinen-Lehkonen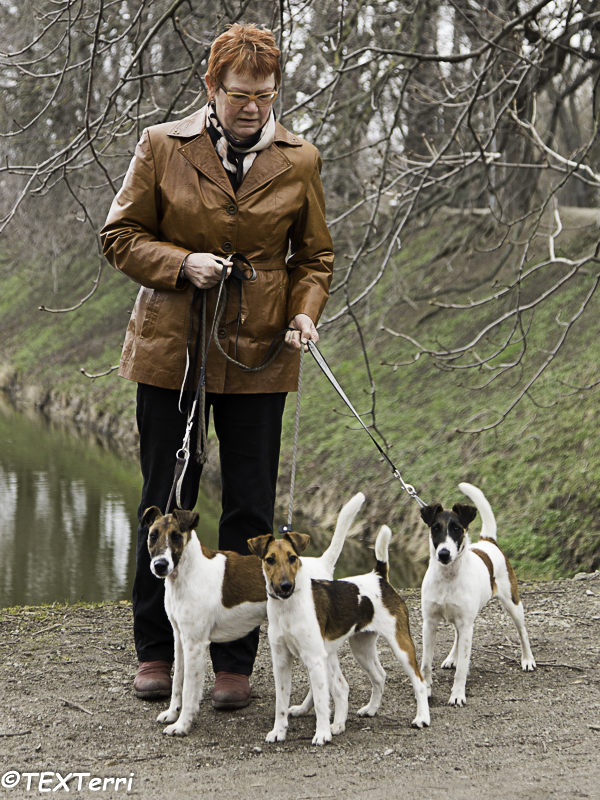 I got my first dog, a Wire Fox Terrier, in the year 1961. I began to take part in club activities, shows, obedience and hunting training from the beginning. My first dog was not a star, so I purchased soon another, a bitch, who became Champion. My first litter of Wire Fox Terriers was born in 1968, and since that I have bred over 200 litters, of Wire and Smooth Fox Terriers, English Springer Spaniels and Longhaired Standard Dachshunds, under Wolfheart prefix. I have never counted how many champions and group winners I have owned or bred, (well over 200) but we have had over 50 International (FCI) champions. I have exported dogs to about 20 different countries and many of them have become champions in their new home countries. There has been also several hunting trial and dual champions. One of our most successful dogs has been the Smooth Fox Terrier Int Ch Wolfheart Nutcracker, who was Terrier of the Year in -76. Our successes include winning the European Champion title in –98 with Int Ch Wolfheart Moritz and World Champion title in 2001 with Ch Wolfheart Diamond Lil.
First I became a judge in -76. I was qualified as an all-breed judge in - 96. (in the FCI countries that means: qualified to award CCs in all the about 350 breeds recognized by the FCI.). Besides Finland, I have judged in 51 different countries: Argentina, Austria, Australia, Belarus, Belgium, Bosnia, Bulgaria, Canada, China, Croatia, Cuba, Cyprus, Czech Republic, Denmark, Egypt, Estonia, France, Germany, Greece, Hungary, Iceland, Ireland, Israel, Italy, Japan, Kazakshtan, Latvia, Lithuania, Luxembourg, Malta, Monaco, the Netherlands, New Zealand, Norway, Poland, Portugal, Romania, Russia, San Marino, Slovakia, Slovenia, South Africa, South Korea, Spain, Switzerland, Sweden, Thailand, UK, Ukraine and USA.
I have been also Terrier & Dachshund underground hunting trial judge for 30 years, but decided to give that up because lack of time. We used to keep foxes and train dogs for hunting trials, but nowadays there is no time for that.
I have given lectures for many different clubs about breeding, shows, etc.
I have been member of several Finnish Kennel Club committees: the Breeding Committee, the Standard Committee, the Show and Judges' Committee and the Editorial Committee. At the moment I am a member of the Standard Committee.
I have been decorated by the Finnish Kennel Club (golden pin of merit), the regional Kennel Club, the Finnish Terrier Club (golden pin of merit) and the Finnish Dachshund Club. I have been awarded the Vuolasvirta Breeders' Plaque of the Finnish Kennel Club and the Breeders' Plaque of the Finnish Terrier Club and the Golden Pin of Breeders (nr.1) of the Fox Terrier Club of Finland. In 2018 I was nominated as a Honorary Member of the Finnish Kennel Club.
---
Rudy Feyaerts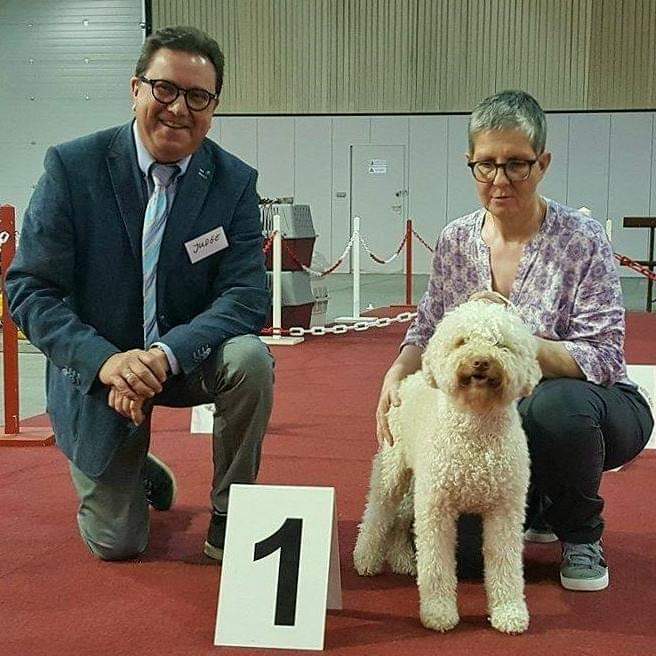 My wife and I bought our first dog – a blue roan and tan English Cocker Spaniel – in 1978, shortly after we got married. With some encouragement of the breeder of this dog we took an interest in dog shows and eventually also breeding. In 1982 our kennel name 'Billsor' was registered and a foundation bitch was bought from Mrs Mollie Robinson of the famous Craigleith kennel in the UK. Over the years nine more dogs were imported from the UK and one from Sweden, all English Cocker Spaniels except for one: a Curly Coated Retriever.
Some twenty years ago I was accepted as a member of the Belgian Kennel Club (KMSH) and for a number of years I have been the Chairman of the 'Lovanium' Canine Club and of the Leuven CAC-CACIB Show organised by this club. I also have been Gen. Secretary of another Canine Club and of two Breed Clubs.
I received my authorisation as an FCI judge in 1996 and at the moment qualified to judge all breeds from Groups 6, 7 and 8 plus BIS. Apart from my own country I have so far judged in Austria, Denmark, Finland, Germany, Hungary, Ireland, Italy, Luxembourg, the Netherlands, Norway, Poland, Romania, Russia, Serbia, Spain, Sweden and the UK.
---
Satu Ylä-Mononen, Finland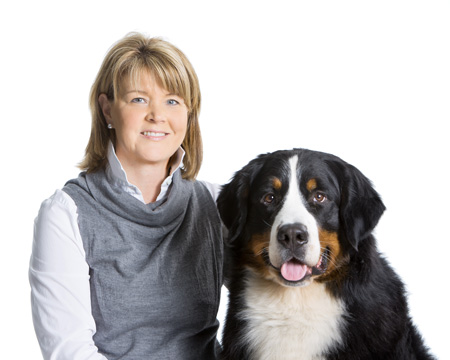 Mrs. Ylä-Mononen began her experience in purebred dogs in her native Finland in 1982, breeding and exhibiting Bernese Mountain Dogs. In 1999, she became a judge and is currently licensed for a number of breeds across FCI Groups, 1, 2, 3, 4, 5 and 8. She has judged in numerous countries around the world, spanning Europe, Australia and North America, including at the World Dog shows, European Winner shows, the World famous Westminster Kennel Club Dog Show in New York, USA, as well as officiating at National breed specialties, both in Finland and overseas.
Mrs Ylä-Mononen, a world renowned, successful breeder of Bernese Mountain Dogs (prefix RICCARRON), has bred several European, World and International Champions. She has owned/co-owned also Newfoundland Dogs and Border Terriers. In 2000, she was awarded the Vuolasvirta Breeder's Plaque by the Finnish Kennel Club for meritorious breeding and The Finnish Dog Breeders Club Breeder's Plaque for meritorious breeding 2005 as first Bernese breeder in Finland.
Over the years, she has been actively involved in club work, serving as secretary in the Swiss Mountain and Cattle Dog Club of Finland for 10 years, then as President of the Breeding Commission (Bernese Mountain Dog) of Swiss Mountain and Cattle Dog Club of Finland for a duration of 9 years. She is the recipient of the Silver Medal from both the Finnish Kennel Club and the Swiss Mountain and Cattle Dogs of Finland, awarded in recognition of her meritorious service to club work.
Under the auspices of the Finnish Kennel Club, Mrs Ylä-Mononen has held office as vice president of the Breeding and Science Committee and as member of the DNA Working Group and the Eye Diseases Working Group. To date, she is president of the Finnish Dog Show Judges' Society, as well as a member of the Finnish Kennel Club's Show and Show Judges Committee. She is an Hon Member of the Swiss Mountain and Cattle Dogs of Finland, holds a Master's Degree in Health Sciences and works at Tampere University Hospital as a research coordinator.
---
Siret Lepasaar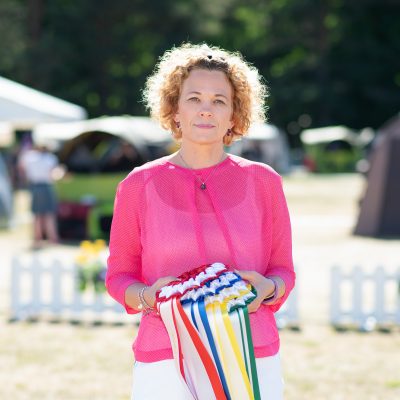 From childhood on I always had dogs in my family. They were hunting dogs, like russian hounds.
My first dalmatian became on our home on 1998. She was liverspotted dalmatian bitch Bella. And thanks to her I started to visit dog shows and became friend with so many nice people from all Europe. Because of her Dalmatians will have a special place in my heart forever.
Our kennel ALDERISLAND (it`s our family name LEPASAAR tranclated to english) produced first Dalmatian litter in 2001. Since 2005 we have also Basset Fauve De Bretagnes (BFDB). We have breed several good-looking Dalmatians and BFDB-s with nice temperament. And we are very happy that all our puppies have loving families. But big show success we have reached with BFDBs (some European Winners and Junior World Winners).
Today we have at home one two BFDBs, one Tibetan Terrier and one Chihuahua.
I have worked many years as ringsteward. Almost 17 years I`m involved in organizing different dog shows in Estonia (Dalmatian speciality shows, National all breeds and International shows) . My first breed as a judge was Dalmatian and now I`m licenced to judge some FCI groups. I have judged more then 25 FCI countries.
At shows in my ring I`m looking forward to see lot of healty well balanced dogs with pleasant temperament moving with attitude – I`m loving to be here doing my "job"!
---