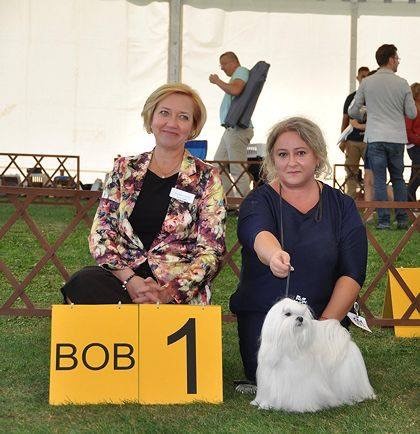 Dogs has been one of my passions throughout my life.
Started with Staffordshire Bull Terriers in the family and later as my own breed.
Bred and owned Jack Russel Terriers in the past and also owned a Smooth Foxterrier and Bostons. Used to show many breeds in the past, among favorites Brussel Griffons and Irish Waterspaniels.
Up today more than 30 years in American Staffordshire Terriers and more than 20 years as a breeder of this wonderful breed under kennel name Masterbolt. Still enjoy showing own dogs when possible.
As second breed for almost 10 years now lovely Löwchens. Currently President of the Staffordshire Bull Terrier club of Finland, that is the parent club for both Staffies and Amstaffs and board member of the Finnish Toy dog club.

Judging dogs from group 2,3 and 9. Judged around Europe, USA and Australia.