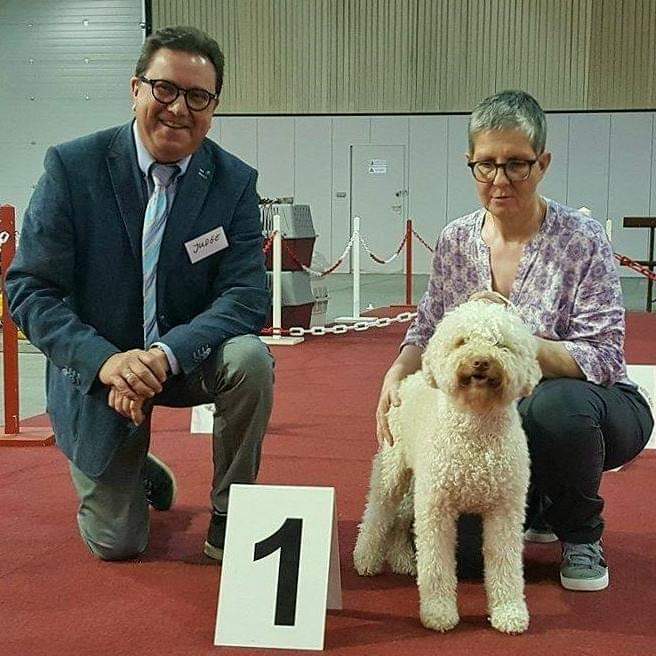 My wife and I bought our first dog – a blue roan and tan English Cocker Spaniel – in 1978, shortly after we got married. With some encouragement of the breeder of this dog we took an interest in dog shows and eventually also breeding. In 1982 our kennel name 'Billsor' was registered and a foundation bitch was bought from Mrs Mollie Robinson of the famous Craigleith kennel in the UK. Over the years nine more dogs were imported from the UK and one from Sweden, all English Cocker Spaniels except for one: a Curly Coated Retriever.
Some twenty years ago I was accepted as a member of the Belgian Kennel Club (KMSH) and for a number of years I have been the Chairman of the 'Lovanium' Canine Club and of the Leuven CAC-CACIB Show organised by this club. I also have been Gen. Secretary of another Canine Club and of two Breed Clubs.
I received my authorisation as an FCI judge in 1996 and at the moment qualified to judge all breeds from Groups 6, 7 and 8 plus BIS. Apart from my own country I have so far judged in Austria, Denmark, Finland, Germany, Hungary, Ireland, Italy, Luxembourg, the Netherlands, Norway, Poland, Romania, Russia, Serbia, Spain, Sweden and the UK.