NOTICE 27.3.2020
The entry to our show is closed until further notice due to the coronavirus COVID-19 situation. We will inform on our website how the situation develops.
Welcome to Tuuri 6.-7.6.2020
All breed dog show (CAC) at VillageShop Tuuri (parking lot)
Address: Onnentie 7, Tuuri
On Saturday 6.6. will be judged FCI groups 2, 4, 6, 9, 10
On Sunday 7.6. will be judged FCI groups 1, 3, 5, 7, 8
Also puppies (7-9 months) and on Saturday Junior Handler competition.
Information concerning entries :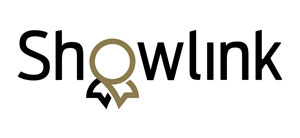 SHOWLINK
puh. +358 9 887 30 320 (working days 11-17)
email: info@showlink.fi
Other Information:
sari.ylipelkonen@gmail.com
+358 50 371 0416
Trade stands:
arja.hannele.jauhiainen@gmail.com
+358 45 1869220