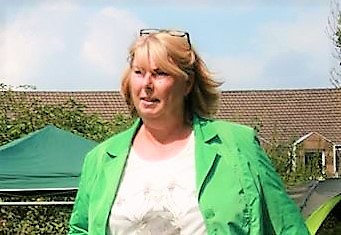 Growing up with an Irish Red Setter, I started in the world of show dogs when we bought the first Bearded Collie in the Netherlands 1978. From this day on my life changed a lot, after showing and breeding our beloved dogs under the "Spirit of Caledonia" affix and resulted in several functions in our breed club, the german "Club of British Sheepdogs". At home now live a Bearded Collie with 3 Welsh Corgi Pembroke.
Finally my dog life went on to my judges education, first for the british sheepdogs, following by several other interesting breeds. Now I'm group judge for Gr. 1 and 5, but I have also breeds in Gr. 2, all Pinschers and Schnauzers and of course the Irish Red Setter in group 7 and Caniche in Gr. 9.
I had judging appointments all over Europe, judging at International shows and some very interesting Breed Special shows.