Tuomarit
varalla kaikille roduille Jelena Kruus

Ryhmä 5
cirneco dell'etna, faaraokoira, ibizanpodencot, kanarianpodenco, portugalinpodengot Angela Hauncher, Espanja
basenji Alberto Lamperti, Italia
Ryhmä 10
azawakh, espanjanvinttikoira Angela Hauncher, Espanja
whippet Ann Beckett-Bradshaw, Iso-Britannia
afgaaninvinttikoira, italianvinttikoira, englanninvinttikoira, sloughi Roberto Posa, Ruotsi
irlanninsusikoira Carole Goodson, Iso-Britannia
skotlanninhirvikoira, puolanvinttikoira, unkarinvinttikoira, venäjänvinttikoira František Bouček, Tsekki
saluki Alberto Lamperti, Italia.
Ryhmäkilpailut:
FCI 5 Alberto Lamperti
FCI 10 František Bouček
BIS-pentu Angela Hauncher
BIS-VSP František Bouček
BIS-käyttökoira František Bouček
Paras veteraani Angela Hauncher
Paras kasvattajaryhmä Alberto Lamperti
Best in Show Roberto Posa.
Tuomariesittelyt
Alberto Lamperti, del Discoletto Italian Greyhounds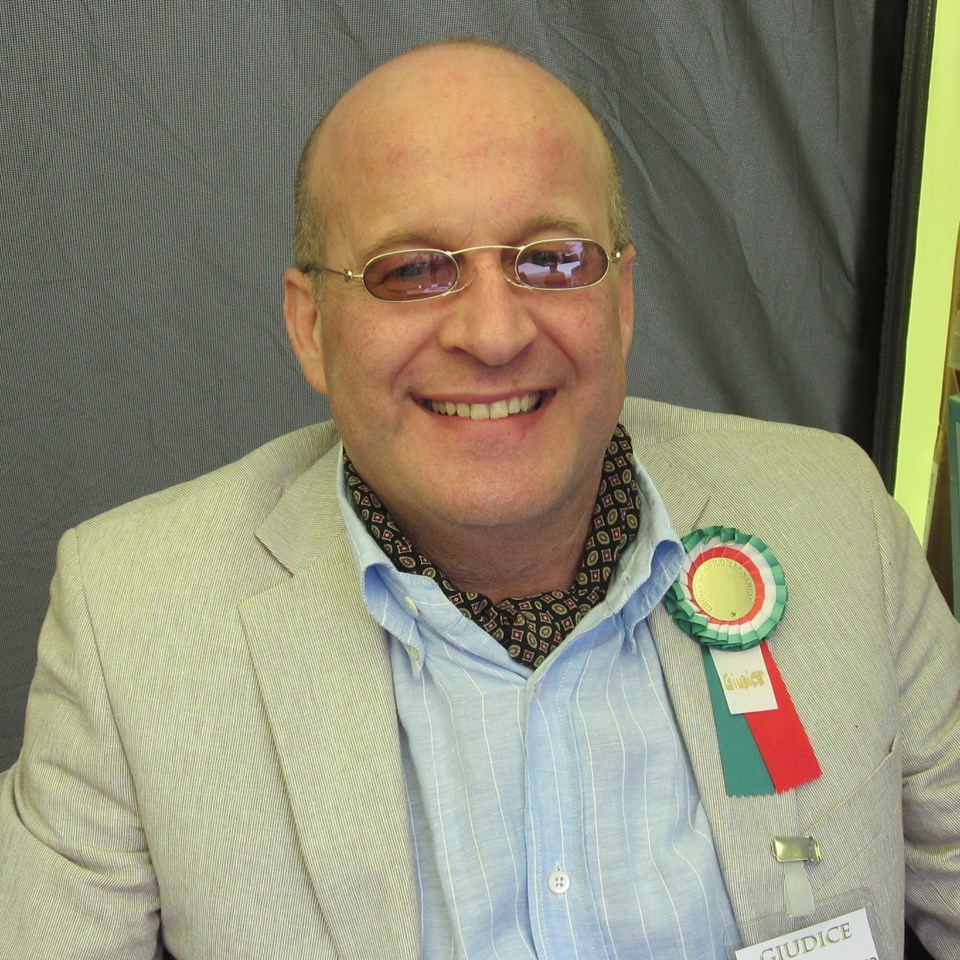 MD, DDS,
Succesful Breeder of Italian Greyhound since 1994, after Brussels Griffons, with the affix "Del Discoletto".
President for two mandates of the Italian Greyhound Club of Italy (Circolo del Piccolo Levriero Italiano).
Member of the Gruppo Cinofilo Milanese Board.
Judge E.N.C.I. - F.C.I. since 2004: All the FCI Group 10, Group 5: Basenji, Cirneco dell'Etna, Pharaoh Hounds, Podengos all, Perro sin pelo du Mexico and du Perù. Group 9: Brussels Griffons.
Roberto Posa, Kennel Karkati Greyhounds & Afghans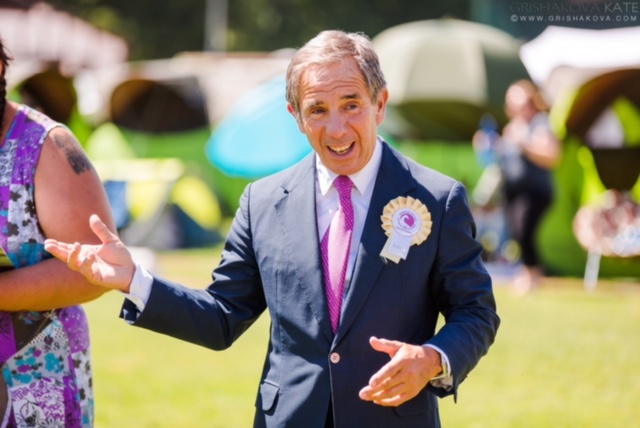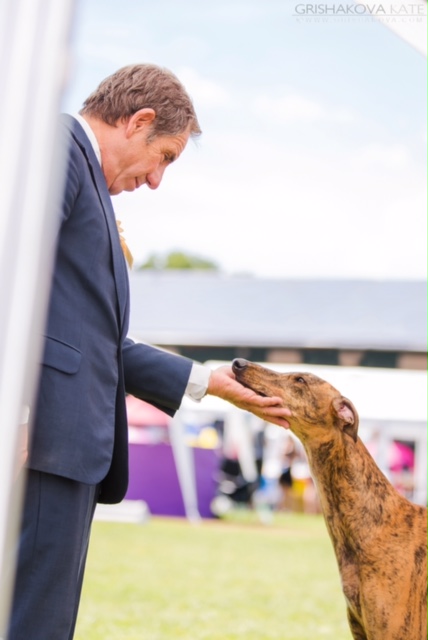 In the early 80's I was licensed to judge afghans and salukis as a special judge. Later also fo greyhounds as an special judge. For those 3 breeds i am a FCI breeders judge. Later on I became a group judge for the FCI group 10 and for the pharaoh hound, the ibizan hound, the Cirneco del'etna which are in he FCI group 5. I have been invited to judge almost all European countries, USA and Australia. Since I am a judge I have always owned ans shown sighhthounds, especially afghans, salukis, greyhounds an whippets.
Under the Karkatu prefix a few litters of afghans, greyhounds and whippets were born. Almost all of them have become champions, some of them BIS multi champions. Dogs have always been a very important part of my life and always will. But not only the dogs were a pleasure in many ways but also some very nice people who have become close friends over the years an additional positive attribute in the dog sport.
Ann Beckett-Bradshaw, Hutaka whippets
My family had a pet whippet when I was a child but I bought my first (Lowglen) whippet to show in 1973 and have had whippets in my life ever since.
In 1980 I bought a dark brindle puppy dog from the Carmodian kennel: Carmodian Tawny Knight of Hutaka. He became my first champion and my 'foundation' dog. He was also a very successful sire producing champions and CC winners both in the UK and in Europe and USA. Tawny's progeny included my own Multi Champion Sunsalve Hollidaze at Hutaka (Top UK whippet 1988, Group winner and Best in Show at Bournemouth Championship show 1988) and Bizzie Lizzie of Hutaka, herself the mother to Champion Phinjani Pinball Wizard, after I loaned her to my mother.
I rarely breed, and only when I wish to keep a puppy for myself, but I have exported a limited number of youngsters and frozen AI straws who have gone on to win and influence lines in U.S.A. Sweden, Norway, France and other European countries.
Judging has always been a great pleasure to me and I gave my first UK CC's at the Hound association of Scotland in the early 90's and have been fortunate to judge to CC level regularly both in the UK and Europe.
I was both delighted and honoured to judge the whippet males at Crufts 2016, truly the pinnacle of any judge's aspirations. I have also accepted an invitation to judge Whippets in Australia in March 2017.
I am a committee member of The Whippet Club and have served as secretary of the UK Whippet Breed Council.
I have attended breed seminars (for several different whippet breed clubs) as a speaker and as a mentor, training upcoming judges on breed specifics.
I am still an active exhibitor, with 2 young dogs at the moment = 'Ch Collooney Horn Knee Harry at Hutaka' with 4 CC's, two with BOB & one Hound Group First and 4 reserve CC's. Already proving his worth as a sire he has a champion daughter and several consistently winning progeny. I also have his son 'Drakesoak Haunting at Hutaka' who was runner up to Whippet Puppy of the Year 2014
Dates of my previous and upcoming UK Championship show appointments are as follows:
07/03/1992 Hound Association Of Scotland = Dogs and Bitches
25/11/1995 Whippet Club of Wales = Dogs
03/08/2002 The Hound Association = Bitches
19/04/2009 Northern Counties Whippet Club = Dogs
03/12/2011 Whippet Club of Wales = Dogs
06/10/2013 South Yorkshire Whippet Club = Bitches
05/04/2014 The Whippet Club = Referee
13/07/2014 East Anglian Whippet Club = Dogs
13/03/2016 Crufts = Dogs
My website is www.hutaka.com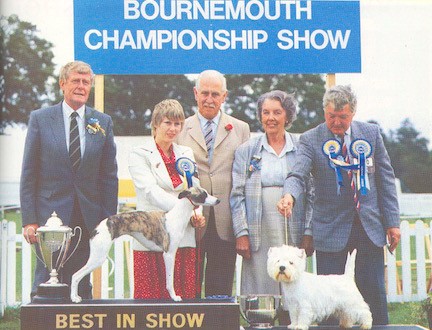 CH SUNSALVE HOLLIDAZE AT HUTAKA Winning BIS Bournemouth Championship show 1988
Mrs Carole Goodson - Moralach Irish Wolfhounds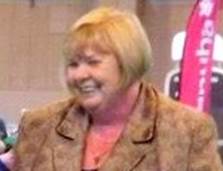 I live in the small village of East Heckington, in Lincolnshire England, with my husband Richard four adult wolfhounds Gladys 8yrs, Camina 3yrs, Billy Jean 2yrs and Cookson 5yrs as well as our two new (home bred ) wolfhound puppies George and Mildred.
For over 30 years I have been lucky enough to not only have an extremely full and rewarding career as a Registered Nurse but I have also been able to show my hounds on a regular basis. In retirement I have continued to show as well as work too enhance my standing as a Judge.
I have been owned and shown by a Standard Poodle, Basset Hounds & Irish Wolfhounds since 1998 but I have had the pleasure of living with Wolfhounds since 1989. I have had varying degrees of success at both Championship & Open Shows.
I have judged numerous open Shows, including the Wolfhound Club Open Show, also Championship shows and am approved by the Kennel Club to award CC's.
I have had experience of serving on Dog Club Committees including the Irish Wolfhound Club Committee, and as and when requested, I have assisted Irish Wolfhound Rescue with Home Checks & fostering.
Overall the dogs mean a great deal to me and it is very important to me to ensure that they are pets first, happy, healthy and respected hounds, I love them all.

František Bouček
President of club AFGÁN-KLUB CZ for breed Afghan hound in Czech Republic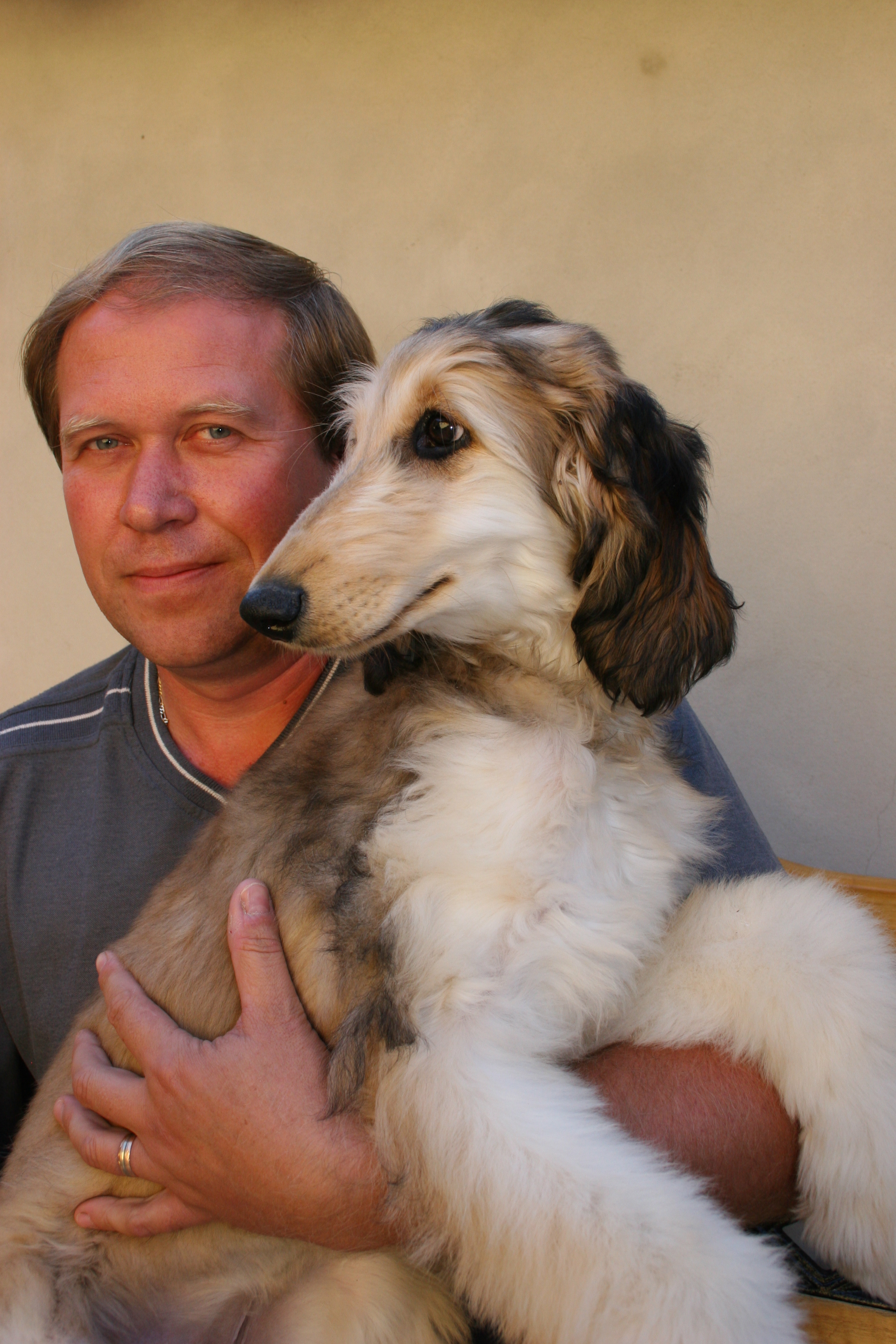 My first meeting with sighthounds was in 1981, when I met my wife Alice. She was already an experienced breeder of Afghan hound. Her kennel – ze Zličinských luk- is one of the oldest kennel of Afghab hound in the Czech republic since 1972.
In 1995 I became an interational judge and I have been judging the whole group of X.FCI sighthounds for the past 22 years. During my career as judge I judged many international, national and special dog show throughout the Europe. Besides I aslo judged special dog show Nationale Elevague and European Dog Show.
Afghan hound has become my lifelong guide and thank to this breed and judging I met so many nice and friendly people and traveled a great chunk of the world.
Angela Hauncher, Espanja
I'm a FCI International judge since 30 years ago. I started judging all sighthound breeds, Ibizan podencos, Canarian Warrenhounds, Portuguese podengo etc in National and International dog shows here in Spain and in Portugal.
At the same time I was showing my own dogs (Afghan Hounds), winning several championships in Gibraltar, Portugal and Spain.
Later I've being judging Specialty Dog shows in many places like Germany, Italy, Finland, Sweden, Czech Republic and Puerto Rico. Recently I've got the title of International Judge for many Spanish breeds like Spanish Mastiff, Andalusian wine cellars ratting dog and Spanish water dog and other breeds that I love.