Welcome to Valkeakoski All Breed Dog Show 5.-6.8.2017

Show will be held outdoors at Kerhomajan kenttä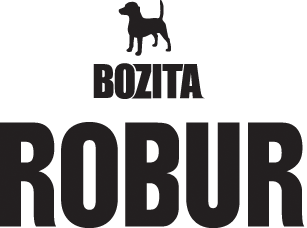 Address: Jääkatu 6, Valkeakoski.
On Saturday 5.8. - FCI groups 2, 3, 4, 6, 8
On Sunday 6.8. - FCI groups 1, 5, 7, 9, 10
Also puppies ( 7-9 months).
Please note! Dogs under the age of 7 months are not allowed on the show venue.
» Schedules (pdf)

in co-operation:

Judges
Entry
Closing dates for entries are 26.6./6.7.2017

On-line entry :www.showlink.fi -> ONLINE ENTRY

When you enter your dog via the Showlink online entry, the entry fee will be paid with credit card (or via web bank, if you are a resident in Finland). Please DO NOT pay in advance. You will have a confirmation email sent by online system within an hour after succesful entry. If you don't get email then please contact Showlink for more information: info@showlink.fi
Entry by post:
Use Finnish Kennel Club's entry form.
Send your entries to the address:
Valkeakoski KR 2017
PL 50
02771 ESPOO
Finland
Entry fees until 26.6.
1st dog 35€
2nd etc. dog of the same owner 29€
puppies and veterans 25€
veterans over 10 years 0€ to veteran class

Entry fees 27.6.-6.7.
1st dog 39€
2nd etc. dog of the same owner 35€
puppies and veterans 32€
veterans over 10 years 0€ to veteran class

Payments from abroad, if entry is sent by post:
IBAN FI47 5494 0920 1531 62
BIC/SWIFT OKOYFIHH
Please note!
The copy or receipt of the payment must be enclosed with the entry forms if entry is sent by post. Entry forms without a copy of the receipt attached will be returned. For second dog discount entry must be sent at same envelope or done at one online-entry session.
To enter in championclass a championship certificate is needed, to enter in working class a WCC (working class certificate) with information of trial and result is needed. If mentioned certificates are missing, the dog will be automatically entered in "Open Class"
Cropped and docked dogs: Cropped and docked dogs born after 1.1.2001 are not allowed to participate shows held in Finland.
Anti-Doping
The Anti-Doping rules, approved by the Council of the Finnish Kennel Club (27.11.2005) have come into force on 1.1.2007. These rules concern all the shows, trials and tests approved by the Finnish Kennel Club. Visit also www.kennelliitto.fi for current information